Audacity is a free-to-use and open-source audio editor. It is one of the most-used multi-track audio editing programs available for Windows, macOS, and Linux operating systems. Audacity is used to record, cut, splice, and apply various effects to the recorded audio. This article shows you how to install Audacity onto your Ubuntu 21.04 LTS system.
Install Audacity in Ubuntu
The latest version of Audacity on its official website is 3.1.3. There are two ways to install the latest version of Audacity in Ubuntu 21.04: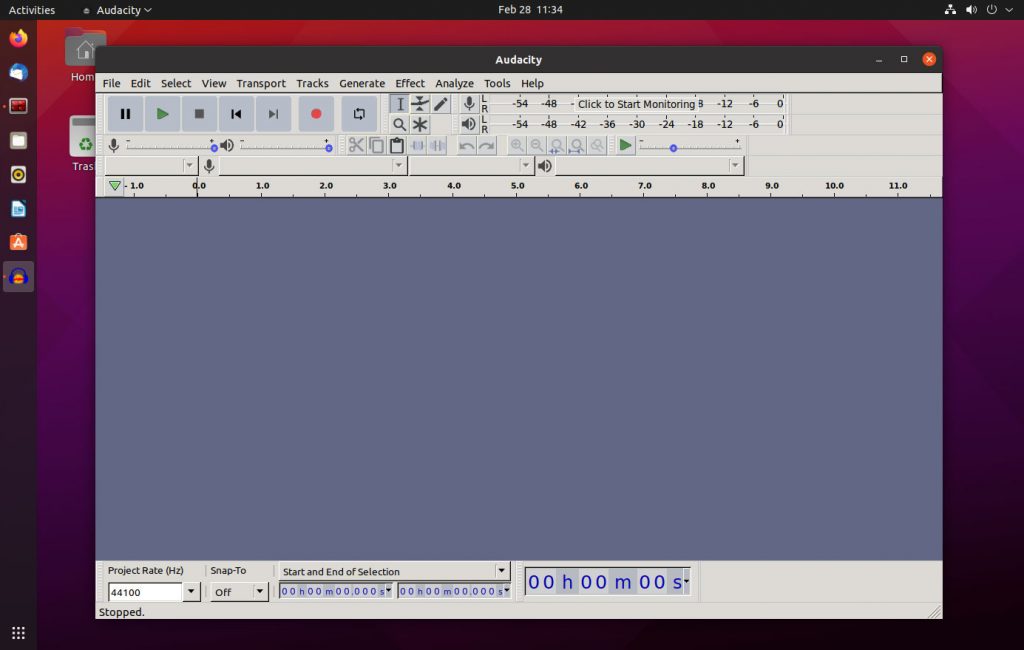 Install Audacity via PPA
Install Audacity via Snap Store
But if you want to install the Audacity using the first method. I do not recommend it because we have to add an unofficial PPA created by "ubuntuhandbook". So I am skipping the first part.
Note: Installing Audacity via the PPA is recommended by Audacity's official website, although it is an unofficial PPA mentioned by ubuntu handbook's website.
Install Audacity via Snap Store
Audacity is also available from the Snap store. Using a Snap is one of the easiest ways to install any application because it considers all the updates and dependencies of the application. To install Audacity using Snap, first, make sure that you have Snap installed on your Ubuntu system. Snap comes installed by default in the latest versions of Ubuntu. If Snap is not installed in your system, install it via the commands below.
$ 

sudo apt

 update

After updating your Ubuntu you have to run the following command to install the Snap on your ubuntu.
$ 

sudo apt install

 snapd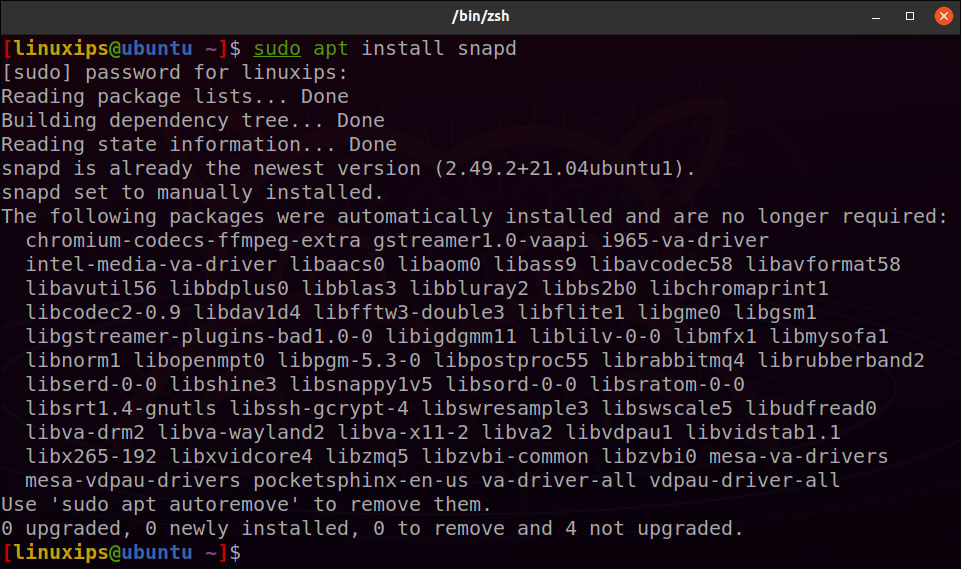 After successfully installing Snap, you are now ready to install Audacity using the simple command given below:
$ 

sudo snap install

 audacity
Now you have to click on the Application menu and search audacity.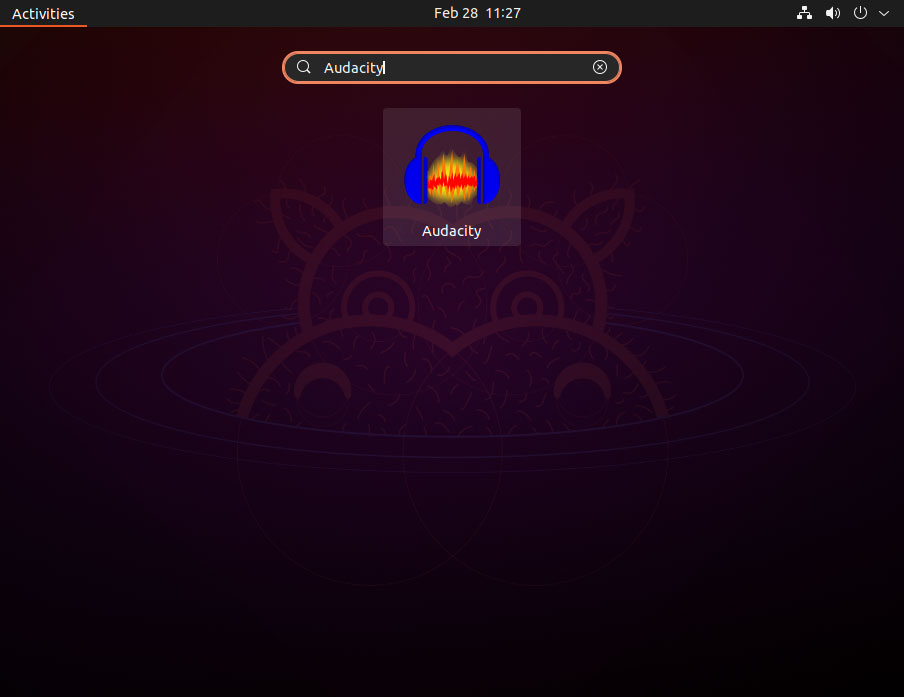 Click the Audacity icon to open Audacity.

Conclusion
This article covered one method of installing the Audacity audio editor in Ubuntu 21.04 LTS.  do not recommend it because we have to add an unofficial PPA. But official website recommend  the PPA method. Now you have two option to install the  Audacity  in Ubuntu.
Related Linux Tutorials: