In this tutorial, you will learn how to install Terminator on Ubuntu 21.04 Focal Fossa Linux. Terminator is an open-source terminal emulator programmed in Java. It is available on Microsoft Windows, macOS, Linux, and other Unix systems that use the X Window System. You can visit the official web page here.
What is Terminator
At its simplest Terminator is a terminal emulator like xterm, gnome-terminal, Konsole, etc.  It is gives you some cool features:
Arrange terminals in a grid-like structure
Tabs
Drag and drop re-ordering of terminals
Lots of keyboard shortcuts
Save multiple layouts and profiles via the GUI preferences editor
Simultaneous typing to arbitrary groups of terminals
Extensible through plugins
and lots more
How to Install Terminator on Ubuntu
Update your Ubuntu
First of all, we have to update our Ubuntu. So you have to run the following command in the terminal.
$ 

sudo apt

 update

We have to update Ubuntu from time to time. And the update depends on your internet speed.
Installation of Terminator
In Ubuntu, we have to install the Terminator using the following command:
$ 

sudo apt

 install terminator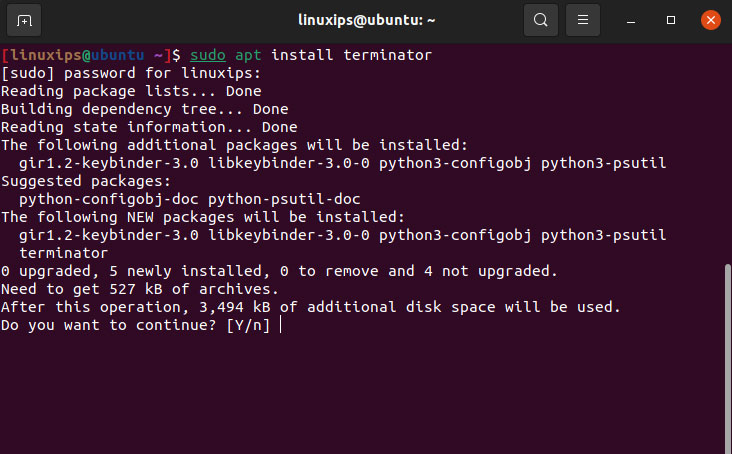 So after completing the above command. The Terminator (terminal emulator) is installed in your Ubuntu. Now go to the Activities, and search there Terminator. So this is the terminator in your Ubuntu.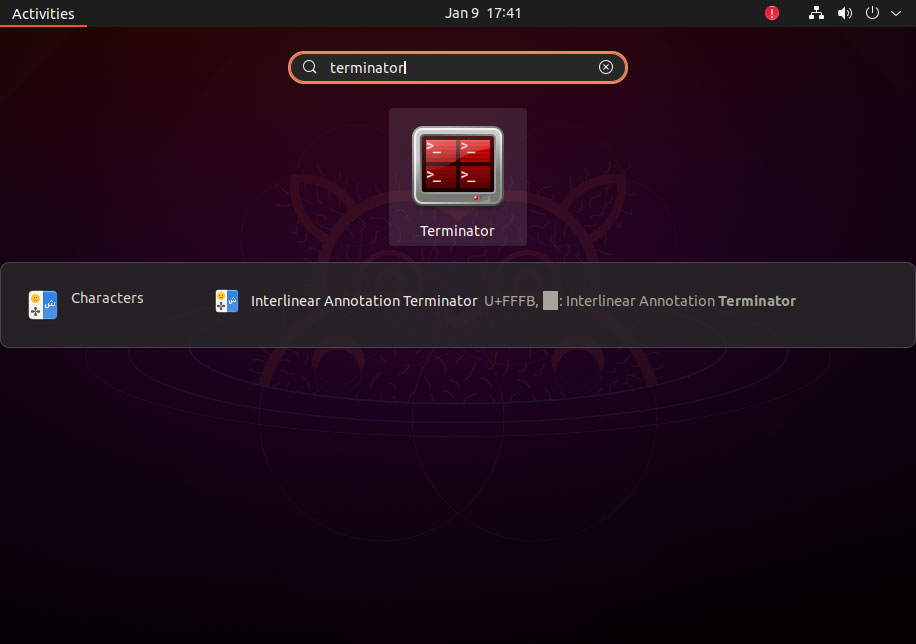 How to Uninstall Terminator on Ubuntu
If we have to uninstall the Terminator the we have to follow the following command:
Uninstall only terminator:
$ 

sudo apt

 remove terminator
Uninstall terminator and its dependencies (which are no longer needed):
$ 

sudo apt

 remove 

--auto-remove

 terminator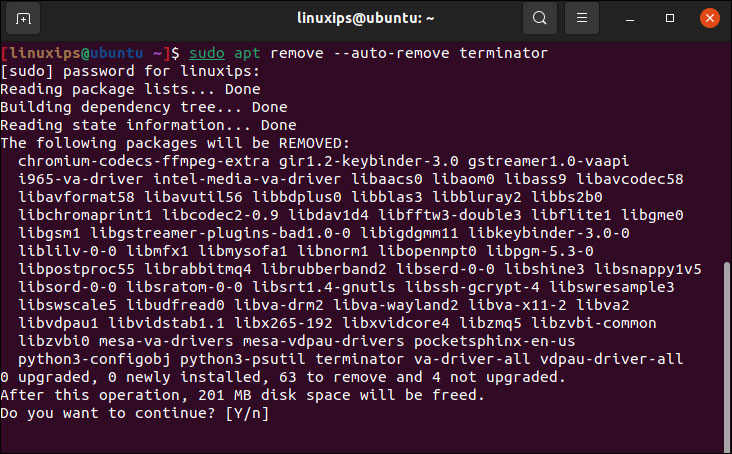 Conclusion
So this is the way how to install Terminator on Ubuntu. Sometimes it is not always clear just how many little shortcuts and features there are in Terminator. This manual hopes to reduce the confusion. GOOD LUCK!
Related Linux Tutorials: