In this, we will learn how to install WPS Office on Ubuntu. WPS Office is lightweight and feature-rich. And it is useful for Presentation and Spreadsheet. It is a cross-platform freemium office application that is developed by KINGSOFT.  The Linux version of the software is being developed by a volunteer community. There are free, premium, and professional versions available.
With the free version, you'd do OK.
WPS Office includes the common components of a standard office application: Writer (like Word), Presentation (like PowerPoint), Spreadsheets (like Excel), and a WPS PDF viewer.
These components are not just sub-standard copies but very lightweight and equally useful alternatives; and make WPS Office a very powerful office suite, which is able to process word files, produce wonderful slides, and analyze data as well.
Because WPS Office goes a long way to cloning Microsoft's Office functionalities and looks; It is deeply compatible with all of the latest Microsoft Office file formats.
This means that you can easily open, read and edit documents created with Microsoft Office. So for those folks that have transitioned from Windows to Linux WPS office gives them a familiar user interface when creating and editing documents with an office application.
Prerequisites
Ubuntu system
User with sudo privileges
Install WPS Office on Ubuntu
How to install the WPS Office on Ubuntu, we have to follow the following steps one by one:
Update your Ubuntu
First of all we have to update our Ubuntu. So you have to run the following command in the terminal.
 $ 

sudo apt

 update

We have to update the Ubuntu time to time. And update depends on your internet speed.
Downlead the WPS Office
First step is downlead the WPS Office form the official website.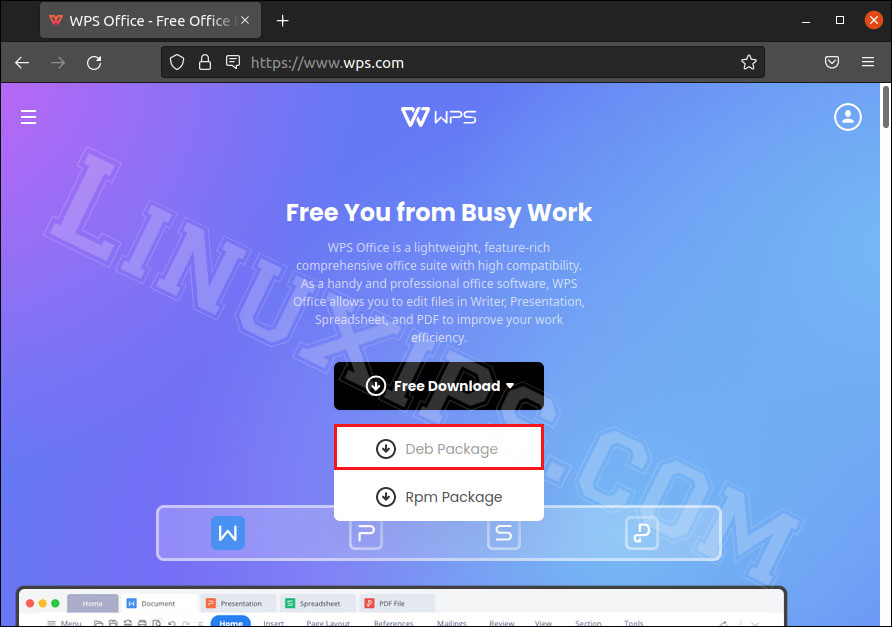 And here download the .deb package of WPS Office for installation.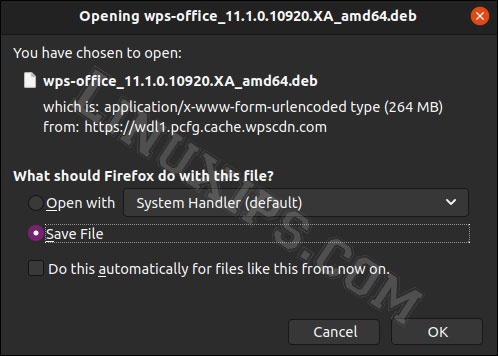 Installation of WPS Office on Ubuntu
There is two ways to install the  WPS on Ubuntu:
Graphical User Interface
Command Line Interface
Graphical User Interface
Go to the Download folder and locate the downloaded WPS Office .deb package.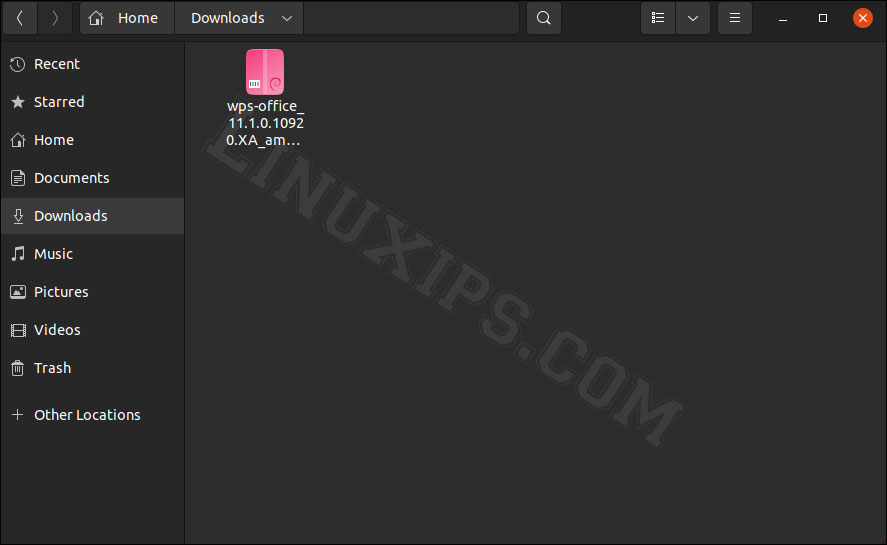 Now you have to double click on downloaded .deb package. And it is open the .deb package with the default Ubuntu software center and click on Install. The .deb file can also be installed with the DPKG utility.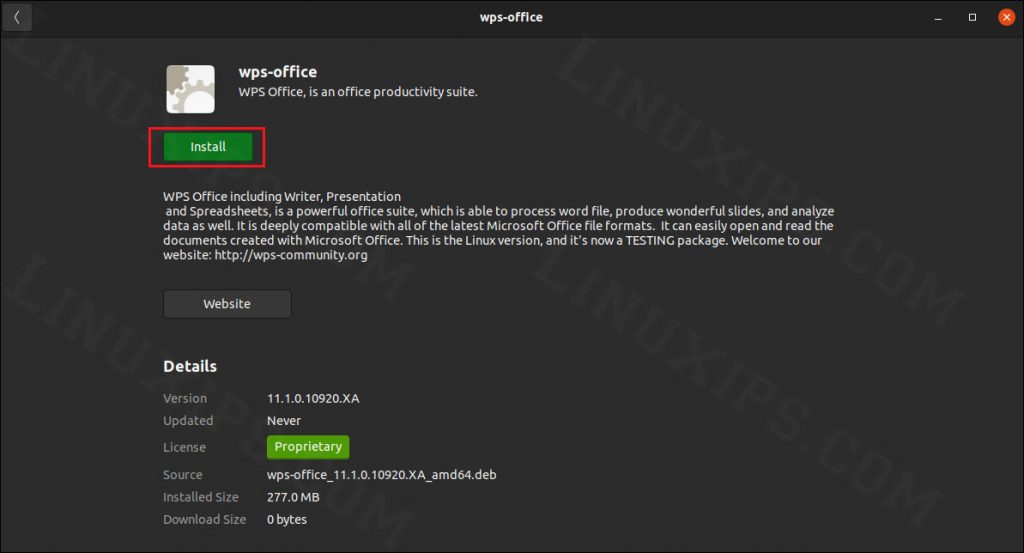 Command Line Interface
Just open the Terminal and go to the Download folder and locate the downloaded WPS Office .deb package.

Now install the WPS Office on Ubuntu using following command:
$

 sudo dpkg -i wps-office-xxxx-xxxx-xxx-xxx.deb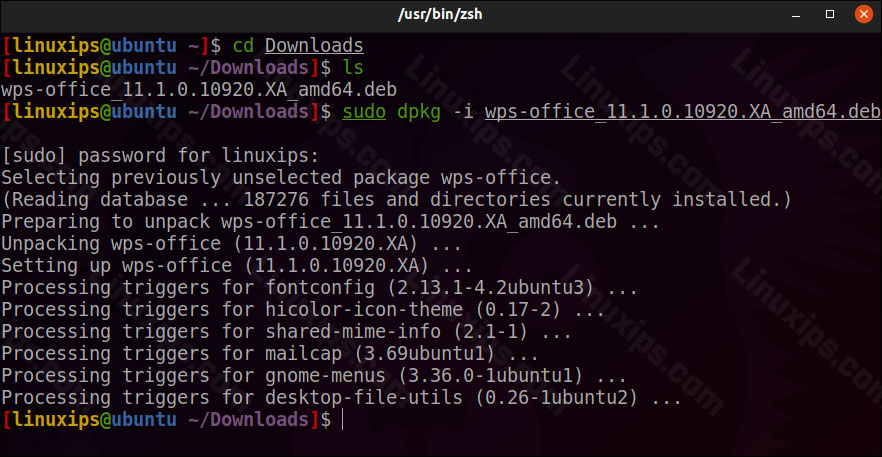 Open Your WPS Office
Now you can simply  click on show applications and search WPS.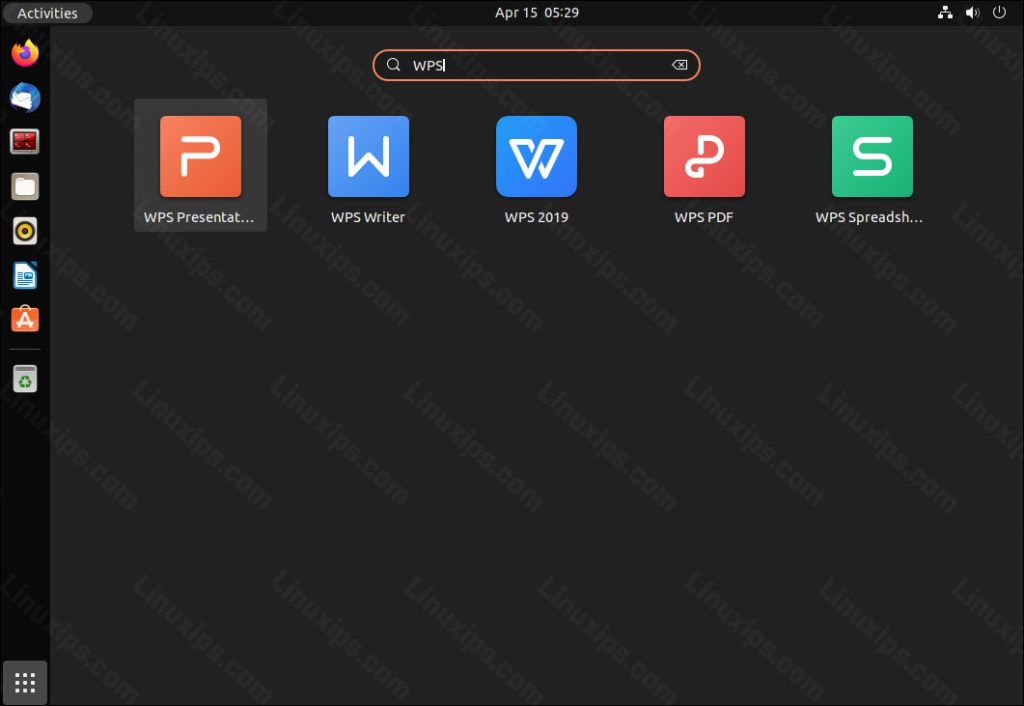 Conclusion
That is all! In this article, you have learned how to install WPS Office on the Ubuntu system. Now you can easily use your word file, spreadsheets, PDF, etc. All the commands and procedures described in this article are also valid for Debian, Mint, and previous Ubuntu releases.
Related Linux Tutorials: